Admissions view book for independent school, Flint Hill School in Oakton, Virginia. We combined all three school segments into one book using staggered pages. As parents often have children in multiple age ranges, we wanted them to get a comprehensive view of the offerings of the school.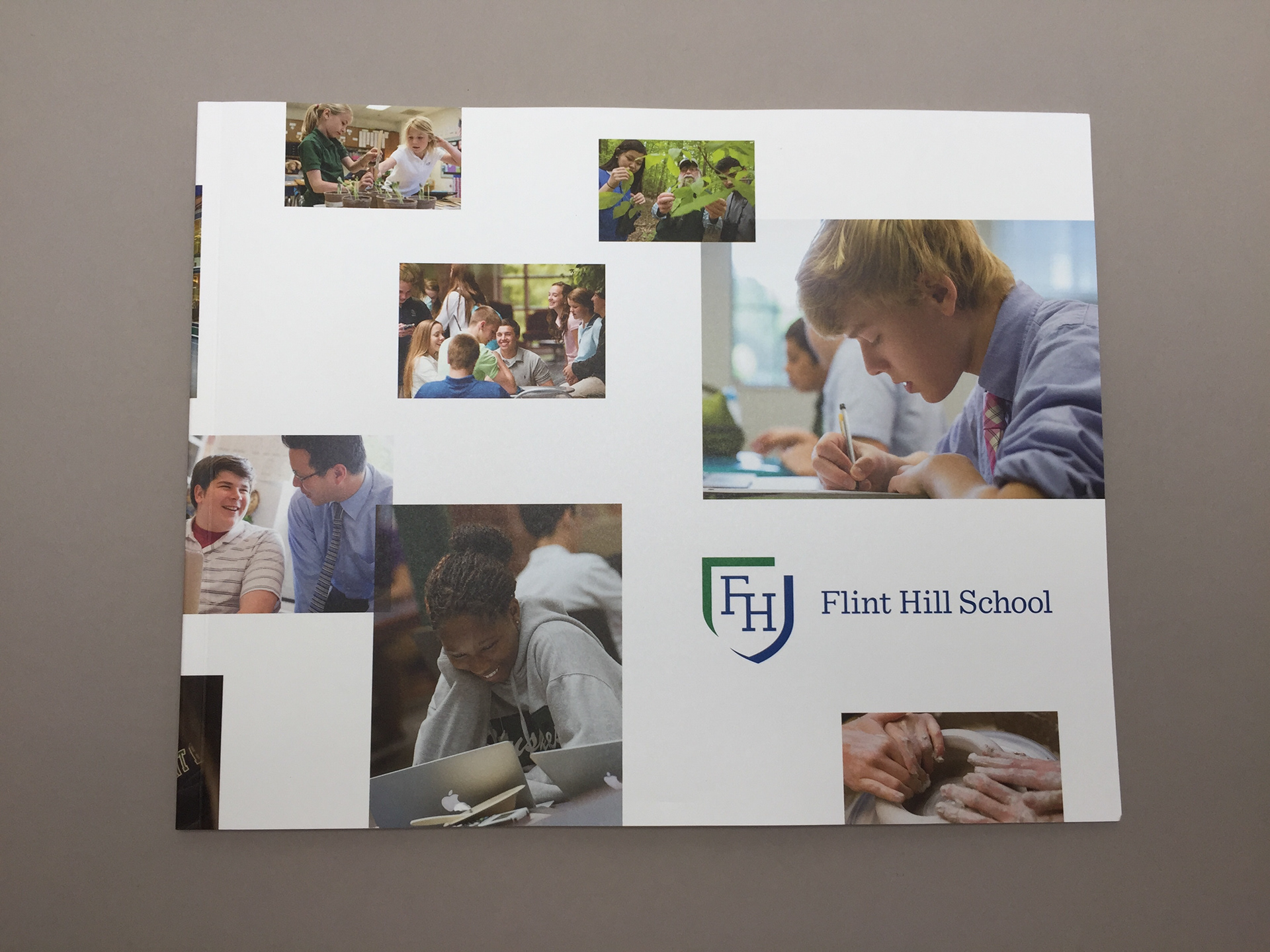 We created a new brand identity for Flint Hill School that honored its tradition, while refreshing its feel. We developed a stationery suite, as well as a Brand Book (below) to introduce the brand to key stakeholders and community members.
Work done while at kor group.
Client: Flint Hill School
Creative Direction: MB Jarosik, Anne Callahan, Jim Gibson

Design: Doug Rickert
Writing Libretto